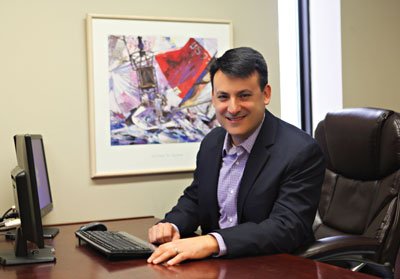 A Letter from Brian Weinstein
President of Chapco, Inc.
We are certainly living in unprecedented and uncertain times. One thing that remains certain is our commitment to partnering with our customers to provide the highest value products and services in the industry. Chapco has been a valuable and reliable partner in providing metal fabrication, assembly, product engineering services since 1964. Our capabilities are utilized globally by clients involved in a wide array of industries including industrial and commercial OEM components, electrical and electronics, transportation, aerospace, food processing, health care, and consumer products.
At Chapco, we understand your bottom line. We employ high-level talent, offer state of the art machinery, and work extensively with every client to make sure products are produced Accurately, Efficiently, and On-time. Please feel free to contact us to explore how we can help you with your manufacturing or development needs. We look forward to working with you and building a lifelong partnership creating the ultimate customer experience.

Brian Weinstein,
President
Meet Our Leadership Team
Every day, our talented employees are furthering Chapco's vision, mission, and core values!