PRECISION FABRICATION & CNC MACHINING
"WE INVEST IN THE BEST AND RUN IT 24/7"
New: TRUMPF 6000 FIBER LASER/PUNCH
Chapco's Automated Capabilities
With our Automated Work Centers for Precision Fabrication, we pride ourselves on being able to handle any job, deliver on time, and guarantee the highest level of quality.
From prototype to production, we are your go-to custom metal fabrication experts.
Download our Capabilities Brochure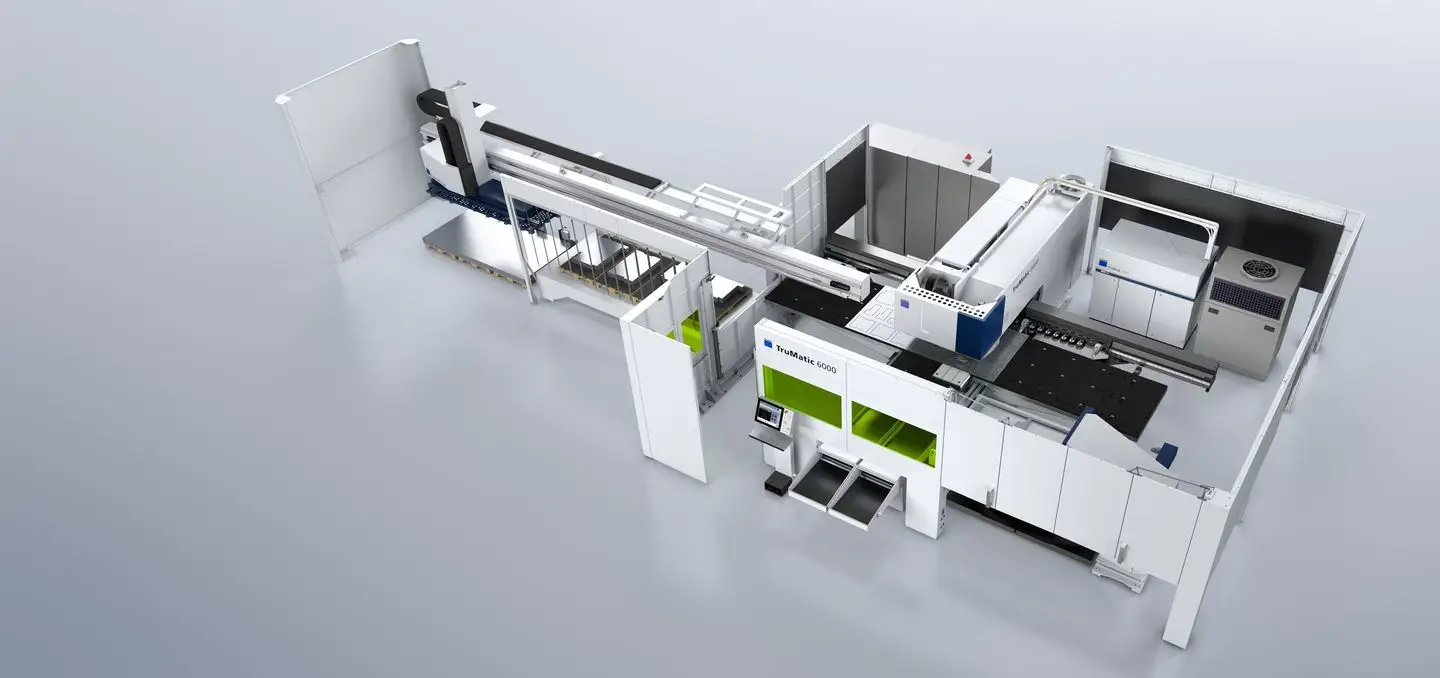 Cutting at 1,338 inches per minute, the Trudisk 3001, 300-Watt fiber-laser can cut multiple materials and thicknesses with no downtime for tooling changes.
Material thicknesses up to 0.250″
Sheet blanks up to 60″ x 120″
Sheet master for automated material loading, part removal, web removal, part stacking, and sorting of multiple parts simultaneously.
Part chute for small part removal and sorting.
The integrated fiber laser is more power-efficient than a CO2 laser, providing a far cleaner cut than traditional lasers.
The Trumatic's integrated 20 ton punch/form features up to 900 strokes/minute, with deburring and scratch-free processing, to form complex features including:
Knock-outs, extrusions, integrated hinges, formed flanges, 4″ louvers, half sheets, beading, tapping, CSK, C-Bore, engraving, and roll forming.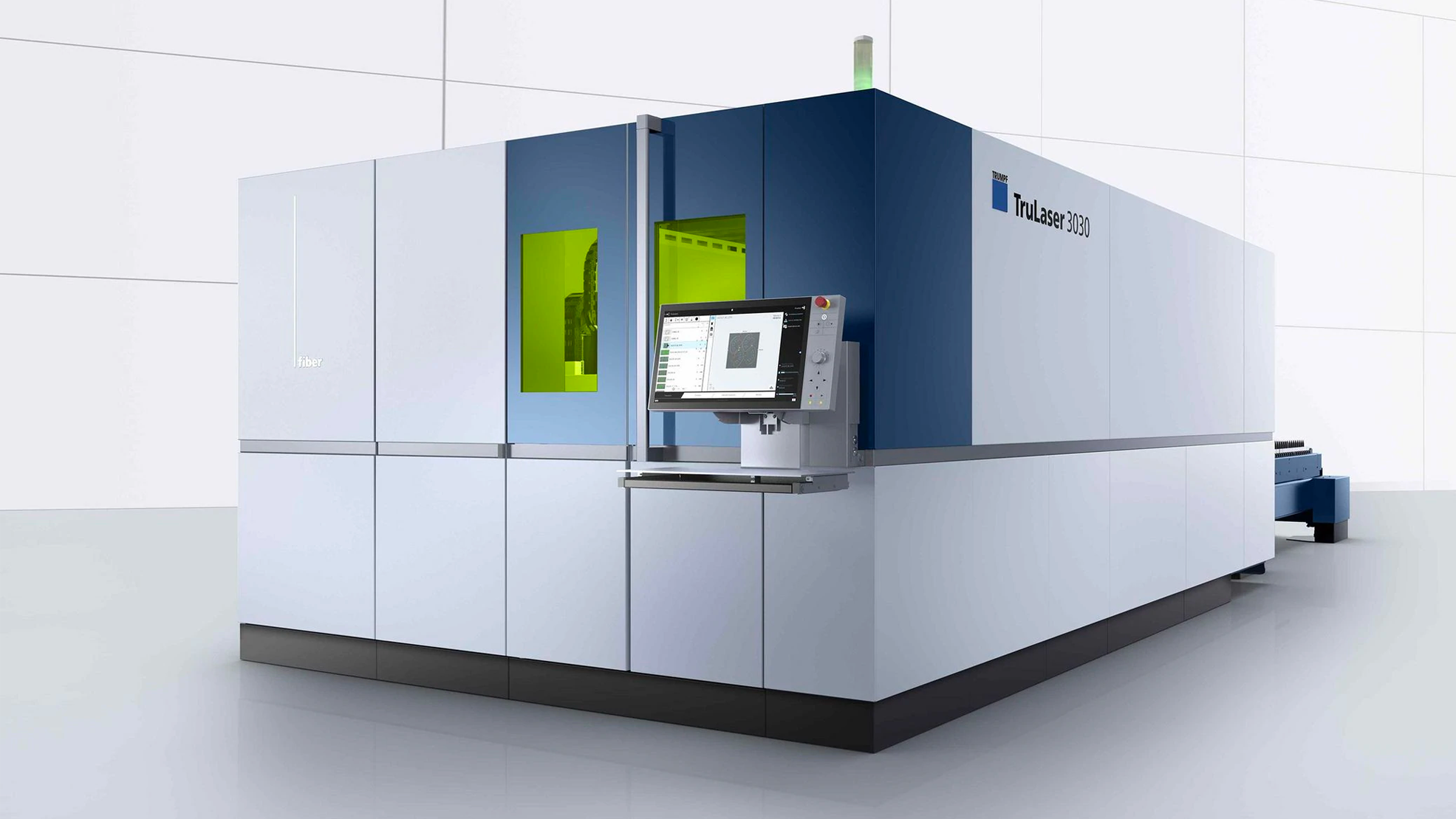 TRUMPF 3030 FIBER LASER
High-performance production cell, solid-state laser enables the processing of non-ferrous metals and can handle thick and thin sheet. BrightLine fiber guarantees high-level edge quality.
3000 watt
Cut up to:
• 2500" per minute
• 3/4" mild steel
• 1/2" aluminum & stainless
• 3/16" brass & copper
Sheets up to 60"x120"
Accuracy ± .002"
Auto sheet load/unload
Continuous running capabilities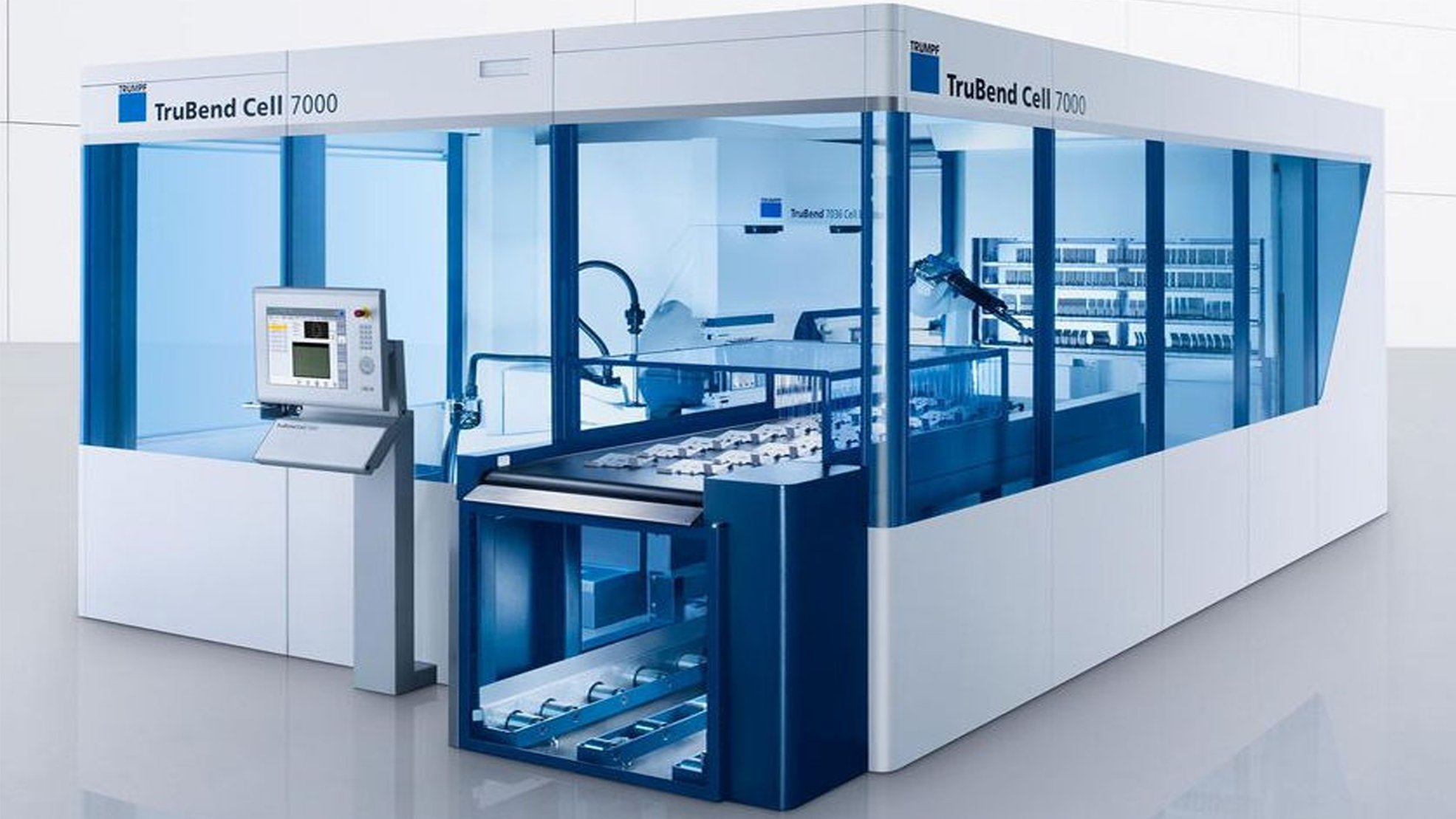 TRUMPF TRUBEND CELL 7000
High-speed bending cell bends small and medium-sized parts dynamically
and extremely cost-efficiently with the fastest system in the world.
World's fastest bending cell
Bends up to 5lb parts, up to 1/2" thick
40 ton force
6-axis back gauge
Supplies up to 24 different parts to the machine
Automated material flow
Offline programming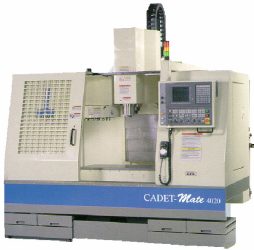 OKUMA CADET MATE 4020
Automated vertical CNC Machining Center features a high speed, 20 piece automatic tool changer.
Table Size 47.2″ x 20.1″
Load Capacity 700lbs
8000 RPM
Rapid Reverse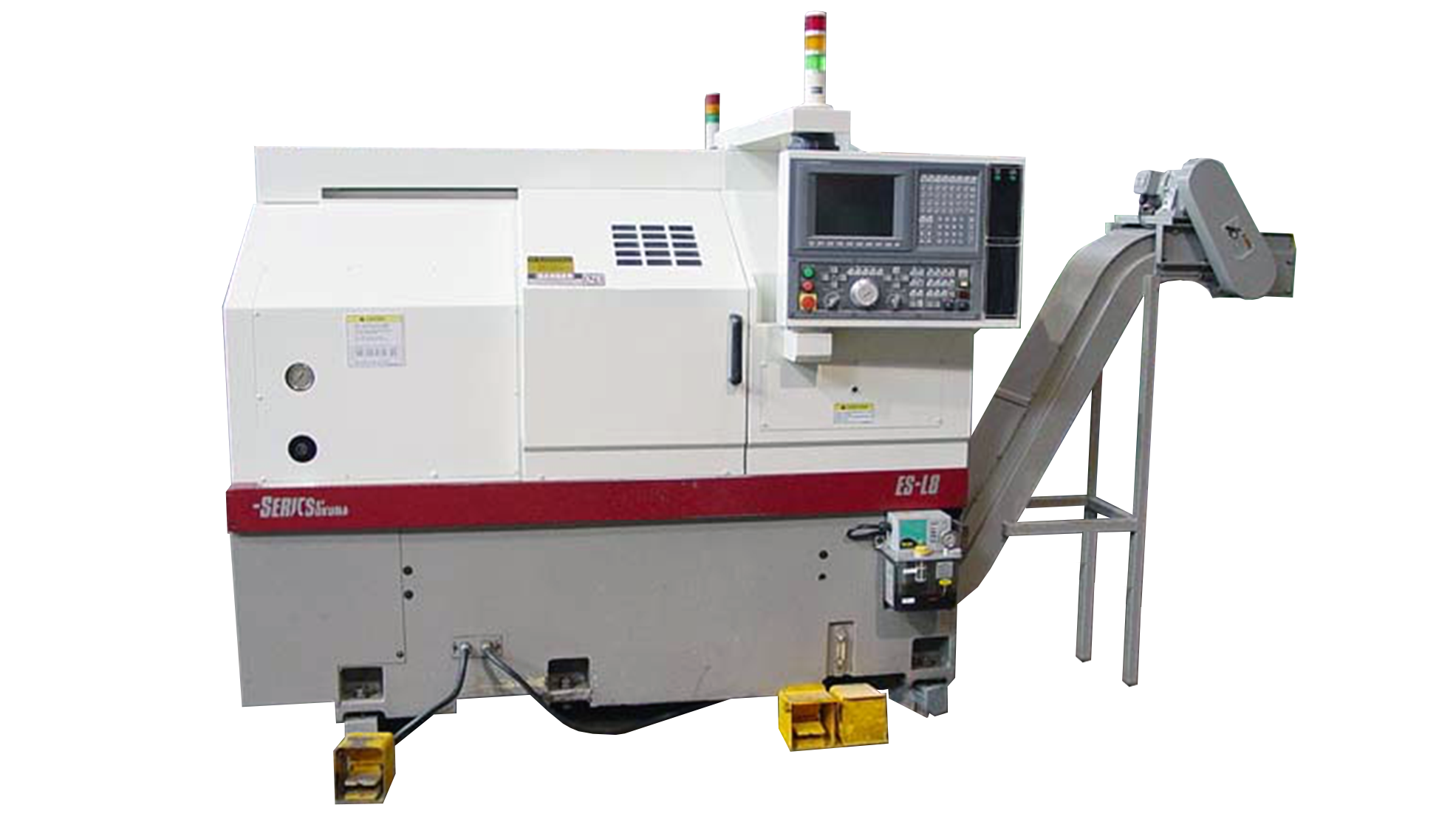 OKUMA ES-L8 CNC
Fully automated CNC production lathe enables the ability to hold tight tolerances and eliminates the need for separate finishing or grinding operations. Industry-leading OSP-P creates optimal operating efficiency.
Integrated bar feeder
Integrated parts catcher
24/7 continuous running capacities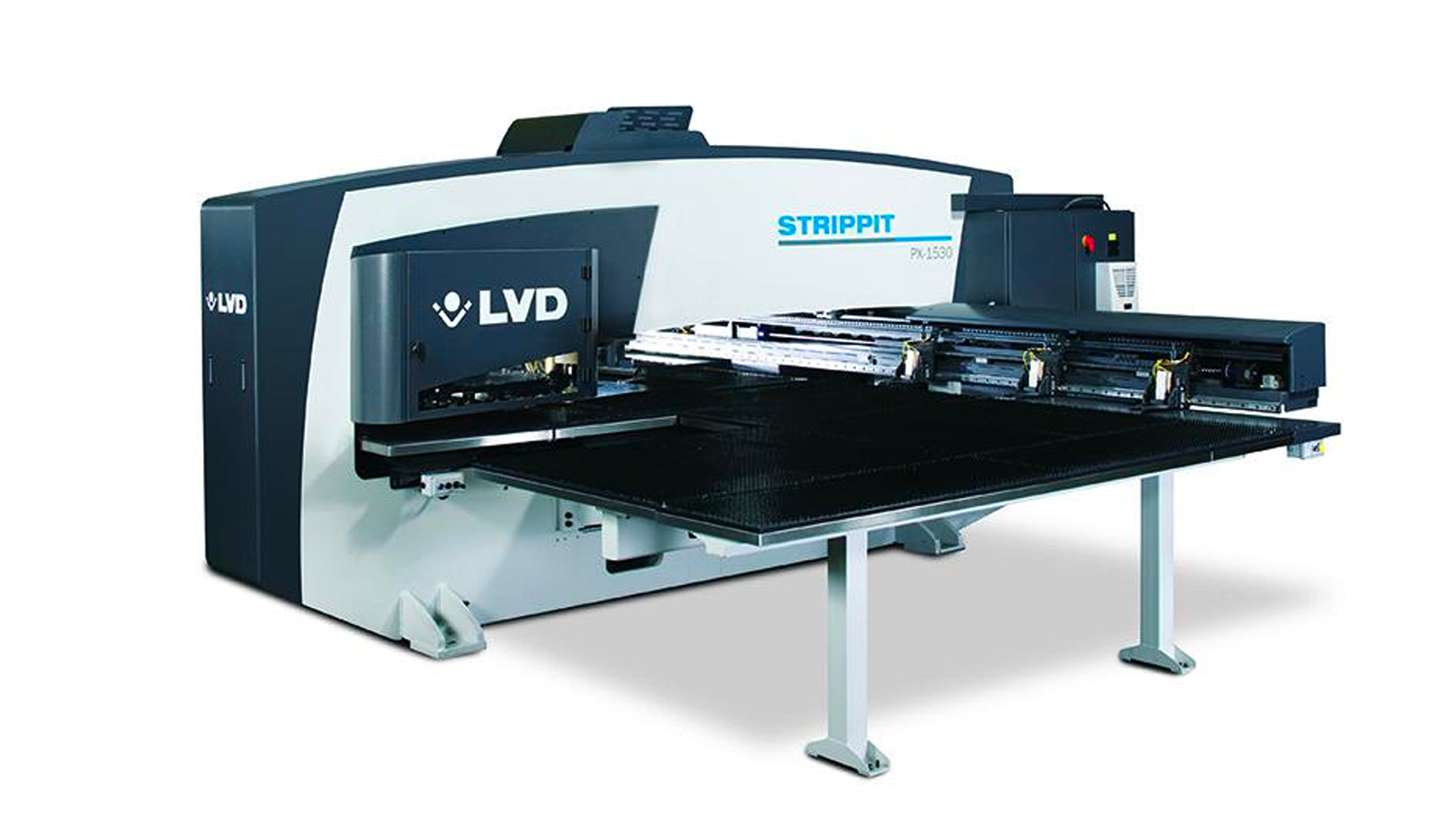 STRIPPIT PX-1530 PUNCH
Complete versatility, punch, bend, tap and form all on a single machine. The ultimate in flexible production to handle complex, three-dimensional parts and the ability to form flanges up to 75 mm high.
• Up to 505 hits per minute
• Tapping
• Forming, up to 3" flange
• Large tooling capacity
• Auto sheet load/unload
• 24/7 continuous running capabilities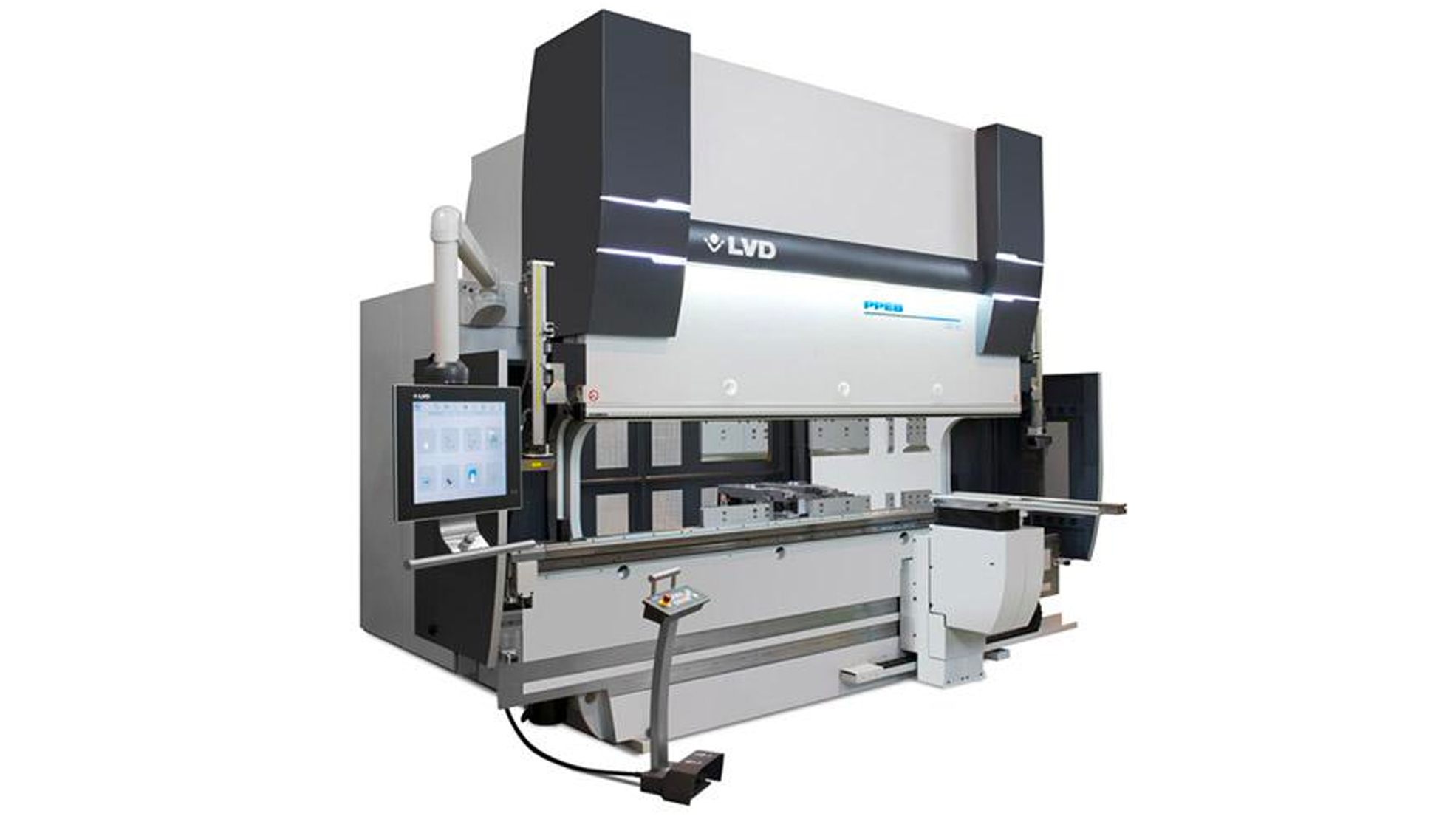 LVD PRESS BRAKE PPBE 135/30 - 7 AXIS
High precision and flexible multi-axis configurations, the PPEB can tackle bending applications from simple to complex, efficiently and effectively. • Programmable 7 axis • 150 ton, 10ft capacity • Off-line programming