Precision Sheet Metal Fabrication & Machining
Chapco does more than build metal enclosures, kiosks, components, and cabinets. Our experienced engineering team, combined with our contract manufacturing capabilities, can turn your ideas and drawings into sheet metal reality. For over 57 years, Chapco's metal fabrication capabilities and manufacturing capacity have allowed us to produce large scale enclosures, meet tight tolerance requirements, and fulfill high volume production runs for diverse industry needs. Let's talk about your next project!
Metal Fabrication & Finishing
Chapco's Metal Fabrication division is equipped with the latest technology to competitively operate in today's environment with the ability for Laser cutting, punching & robotic bending.
Laser Cutting – Trumpf TruLaser 3030 Fiber
Punching – LVD Strippit PX – 1530
Robotic Bending – Trumpf TruBend 7000 Robotic Cell
Conventional Bending -(up to 12ft, 175 ton)
Machining – Including NC Milling & Turning
Spot welding – Including Aluminum
Hardware / Fastener Insertion – Auto Feed, PEM
Cutting / Sawing – Including Automatic
Timesaving / Deburring / Grinding – Including Highly Cosmetic Rolling – Up to 4ft
Welding – Including MIG and TIG
Inspection – Including Laser QC and CMM
Painting / Plating / Heat Treating
We pride ourselves on being able to handle any job, deliver on time, and guarantee the highest level of quality. From prototype to production, we are your go-to custom metal fabrication experts.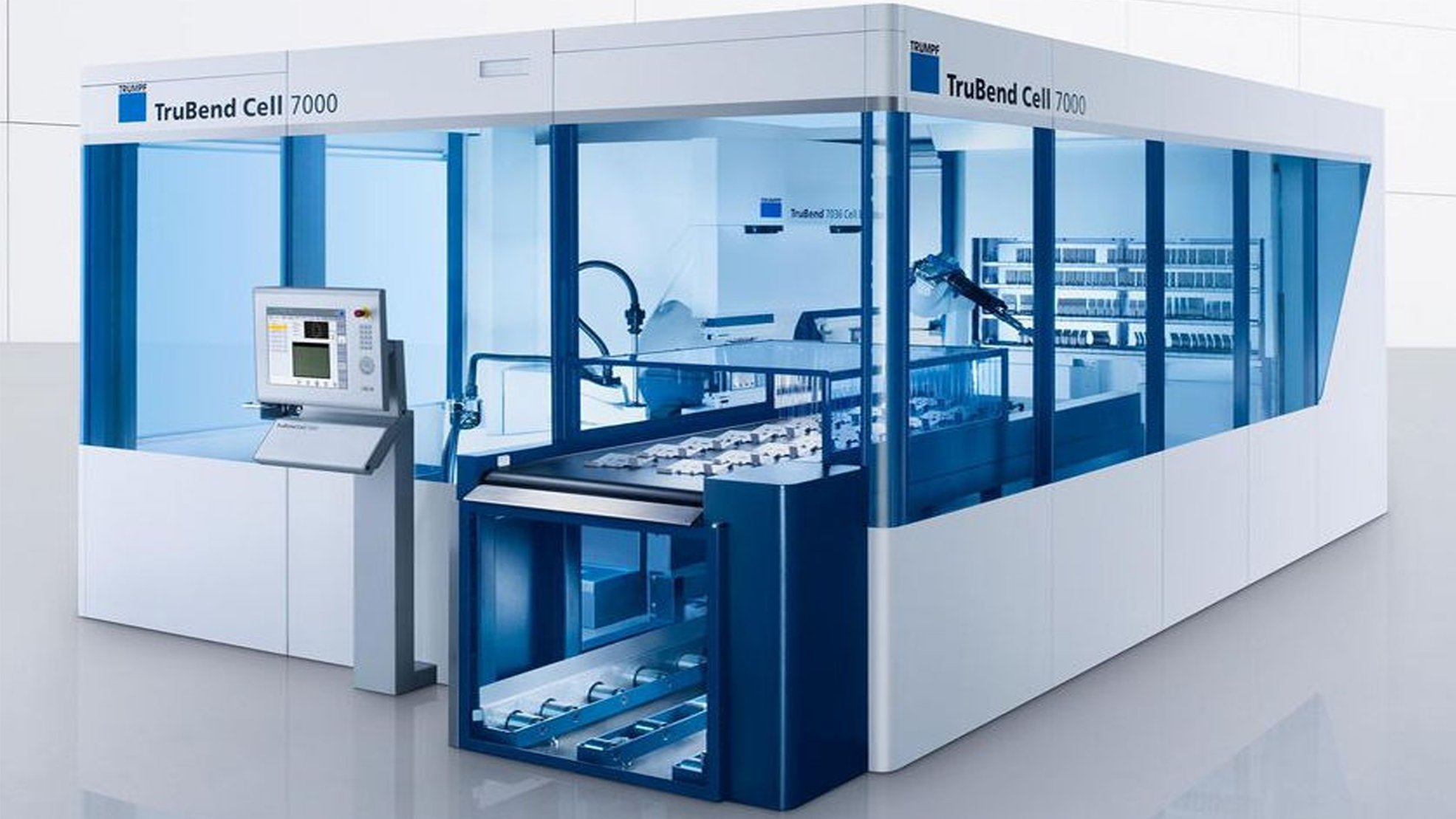 TRUMPF TRUBEND CELL 7000
High-speed bending cell bends small and medium-sized parts dynamically and extremely cost-efficiently with the fastest system in the world.
• World's fastest bending cell
• Bends up to 5lb parts, up to 1/2" thick
• 40 ton force • 6-axis back gauge
• Supplies up to 24 different parts to the machine
• Automated material flow
• Offline programming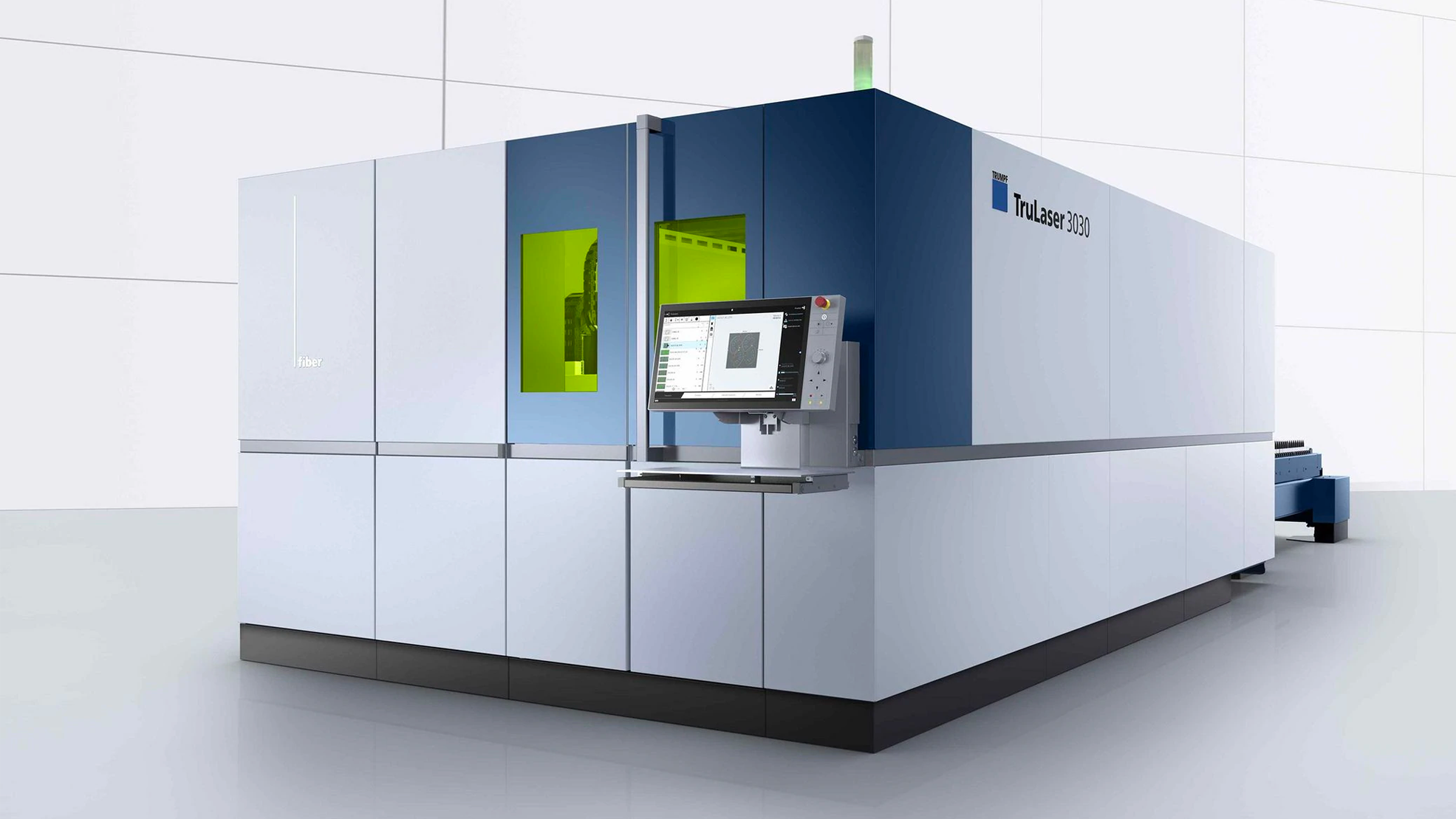 TRUMPF 3030 FIBER LASER
High-performance production cell, solid-state laser enables the processing of non-ferrous metals and can handle thick and thin sheet. BrightLine fiber guarantees high-level edge quality.
• 3000 watt
• Cut up to:
• 2500" per minute
• 3/4" mild steel
• 1/2" aluminum & stainless
• 3/16" brass & copper
• Sheets up to 60"x120"
• Accuracy ± .002"
• Auto sheet load/unload
• 24/7 continuous running capabilities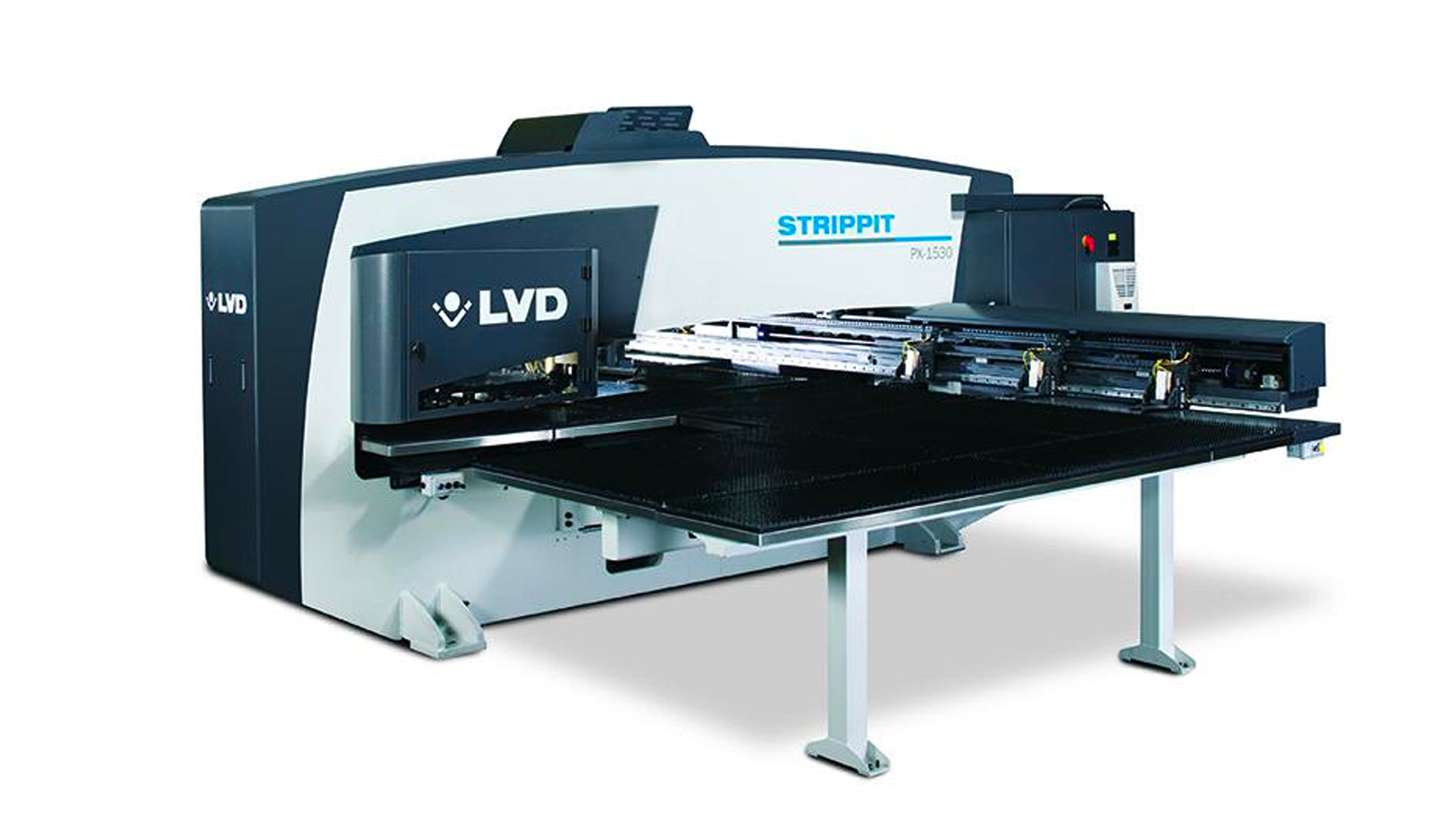 STRIPPIT PX-1530 PUNCH MACHINE​
Complete versatility, punch, bend, tap and form all on a single machine. The ultimate in flexible production to handle complex, three-dimensional parts and the ability to form flanges up to 75 mm high.
• Up to 505 hits per minute
• Tapping
• Forming, up to 3" flange
• Large tooling capacity
• Auto sheet load/unload
• 24/7 continuous running capabilities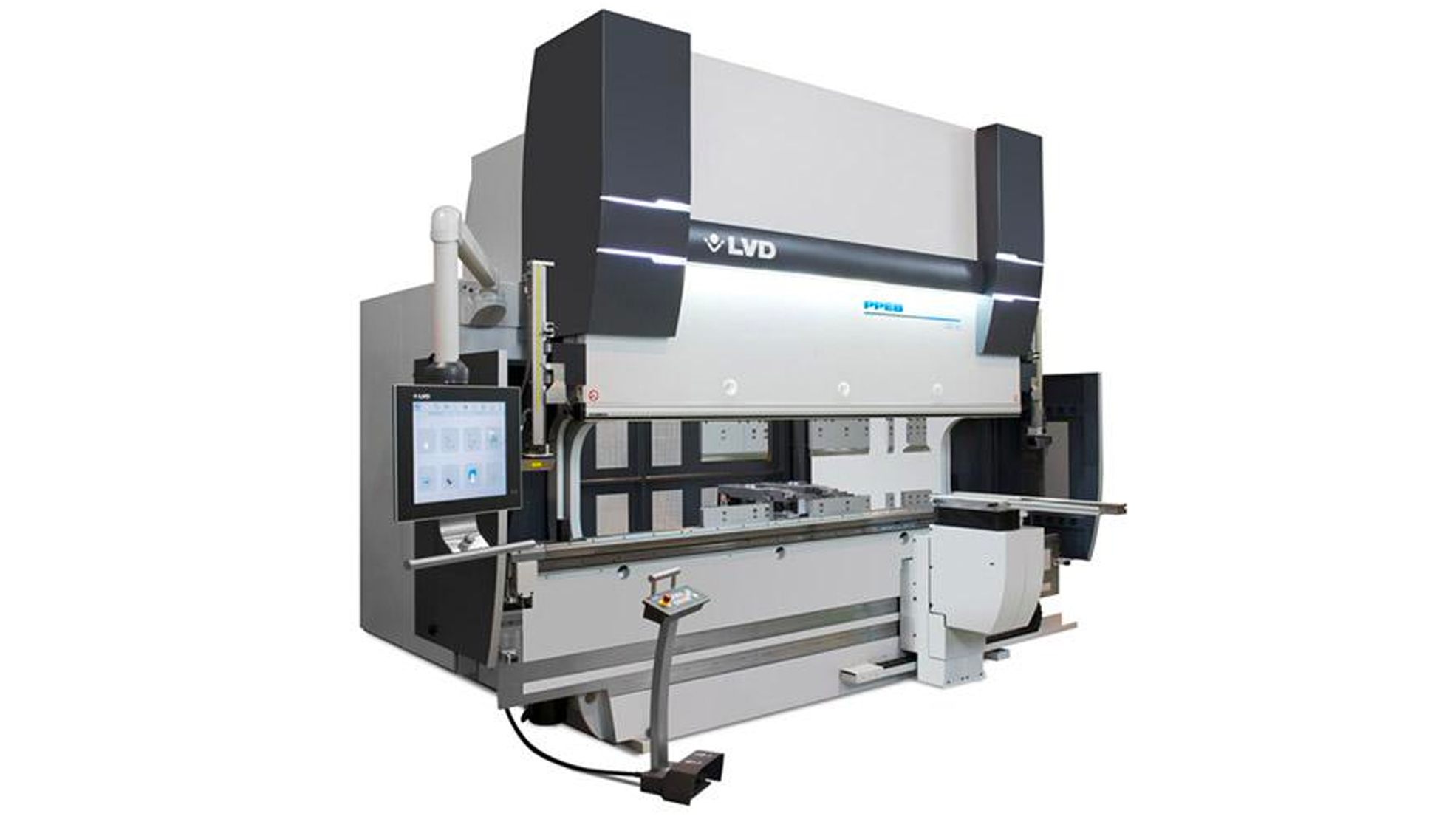 LVD PRESS BRAKE PPBE 135/30 - 7 AXIS
High precision and flexible multi-axis configurations, the PPEB can tackle bending applications from simple to complex, efficiently and effectively.
• Programmable 7 axis
• 150 ton, 10ft capacity
• Off-line programming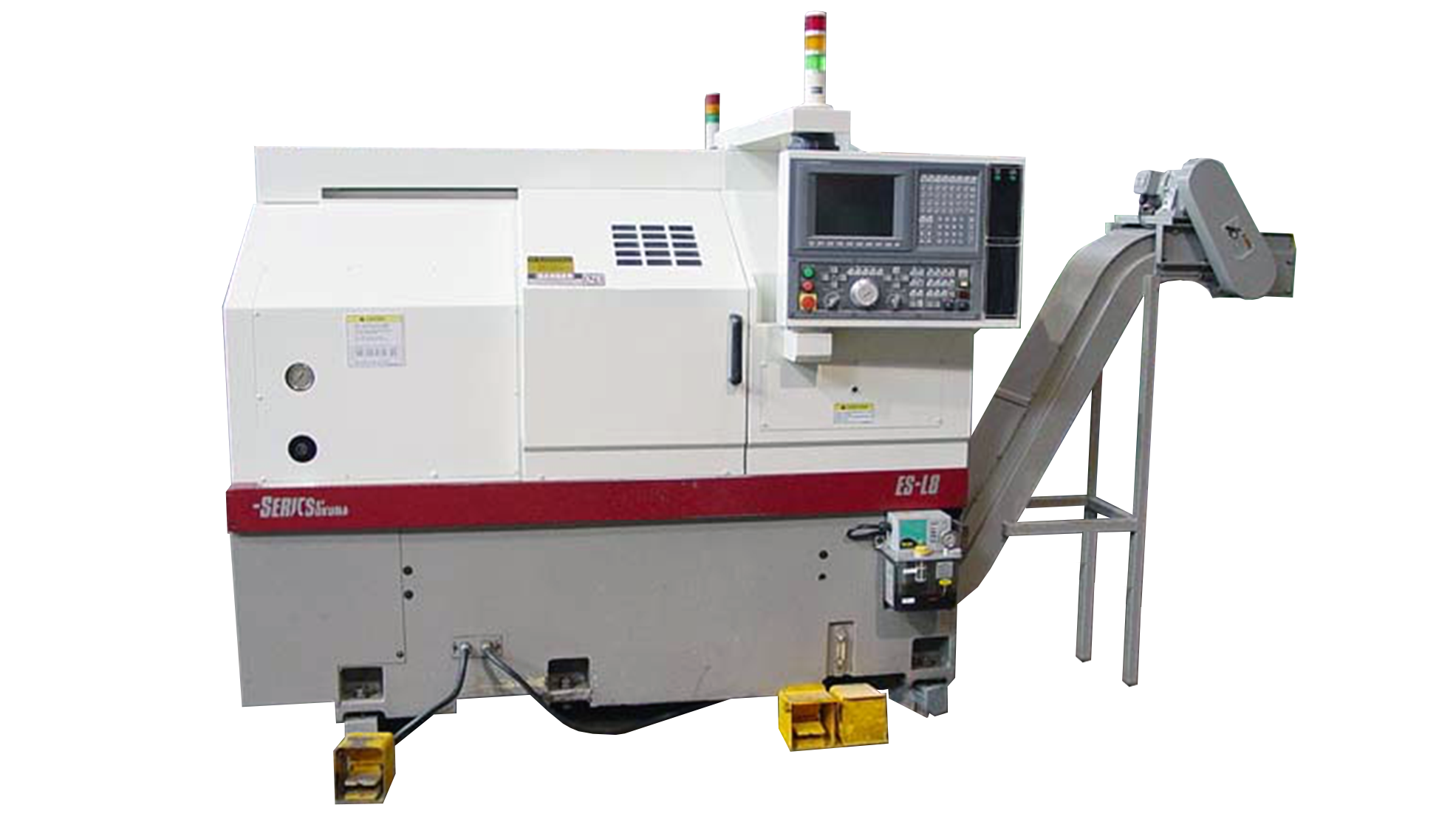 OKUMA ES-L8 CNC
Fully automated CNC production lathe enables the ability to hold tight tolerances and eliminates the need for separate finishing or grinding operations. Industry leading OSP-P creates optimal operating efficiency.
• Integrated bar feeder
• Integrated parts catcher
• 24/7 continuous running capacities